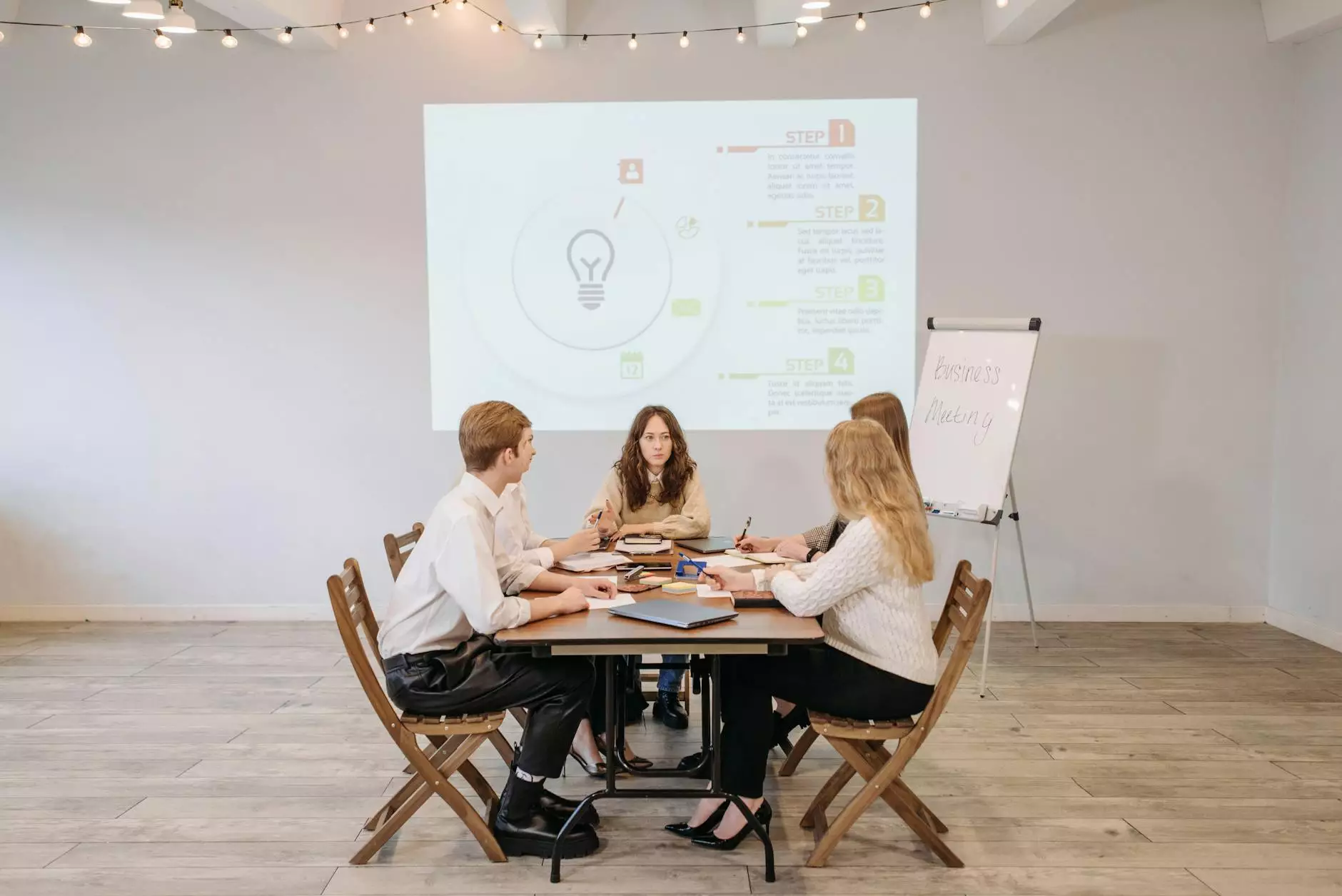 Welcome to Dance Factory's Board of Directors page! Discover the esteemed individuals who contribute their expertise and passion to the vibrant world of performing arts. Our board members play an essential role in guiding Dance Factory towards continued excellence in the arts and entertainment industry.
Meet Our Board Members
John Smith - Chairman
As the Chairman of Dance Factory's Board of Directors, John Smith brings unparalleled experience and leadership to our organization. With over two decades of experience in the performing arts, he has worked with renowned artists and has a deep understanding of the industry's intricacies. John's visionary mindset and commitment to cultivating artistic talent have been instrumental in Dance Factory's growth and success.
Jane Davis - Vice Chair
Jane Davis serves as the Vice Chair on Dance Factory's Board of Directors. With her strong background in arts management, she has played a pivotal role in developing strategic partnerships and securing funding for various artistic ventures. Jane's dedication to promoting the performing arts has helped to foster a thriving arts community within our city.
Michael Johnson - Treasurer
Michael Johnson brings his financial expertise to Dance Factory as the Treasurer of the Board. With a successful career in finance and a passion for the arts, Michael ensures the organization's financial stability and oversees the allocation of resources to support Dance Factory's various programs and initiatives. His meticulous approach and commitment to transparency have earned him the respect of the entire board.
Sarah Adams - Secretary
Sarah Adams, our esteemed Secretary, plays a crucial role in ensuring effective communication and organization within Dance Factory's Board of Directors. With her exceptional administrative skills and attention to detail, Sarah keeps the board's operations running smoothly. Her passion for performing arts and commitment to community engagement make her an invaluable asset to Dance Factory.
David Ramirez - Artistic Director
David Ramirez, the Artistic Director of Dance Factory, also serves as a member of the Board. With an extensive background as a renowned choreographer and performer, David provides invaluable artistic guidance to the organization. His artistic vision and expertise have helped shape Dance Factory's repertoire, pushing boundaries and inspiring audiences.
Ensuring Excellence in Performing Arts
At Dance Factory, our Board of Directors collectively strives to ensure excellence in performing arts. By combining their diverse expertise, they guide the organization towards innovative artistic endeavors, community outreach programs, and collaborations with other arts organizations.
Supporting Artistic Vision
Dance Factory's Board of Directors is committed to supporting the artistic vision of the organization. Through their involvement, they champion the development of emerging talent, facilitate creative collaborations, and provide strategic guidance to uphold Dance Factory's mission of fostering the growth and appreciation of performing arts.
Community Engagement
Our Board of Directors actively engages with the community, working to ensure that Dance Factory's programs and initiatives are accessible and impactful. By forging partnerships with local educational institutions, community centers, and other organizations, we aim to create meaningful connections and opportunities for individuals of all backgrounds to experience the transformative power of dance and performance.
Building a Sustainable Future
Dance Factory's Board of Directors is dedicated to building a sustainable future for the organization. Through financial stewardship, strategic planning, and fostering a culture of innovation, our board members ensure the longevity and growth of Dance Factory, allowing us to continue inspiring audiences and artists for years to come.
Join Our Mission
We invite individuals who share our passion for the arts and believe in the power of dance to join Dance Factory's mission. Make a lasting impact by becoming a supporter, volunteer, or donor. Together, we can create a vibrant arts community and enrich lives through the joy and beauty of performing arts.