Golf Tourny: Unleash Your Golfing Skills at Dance Factory
Sep 27, 2017
Events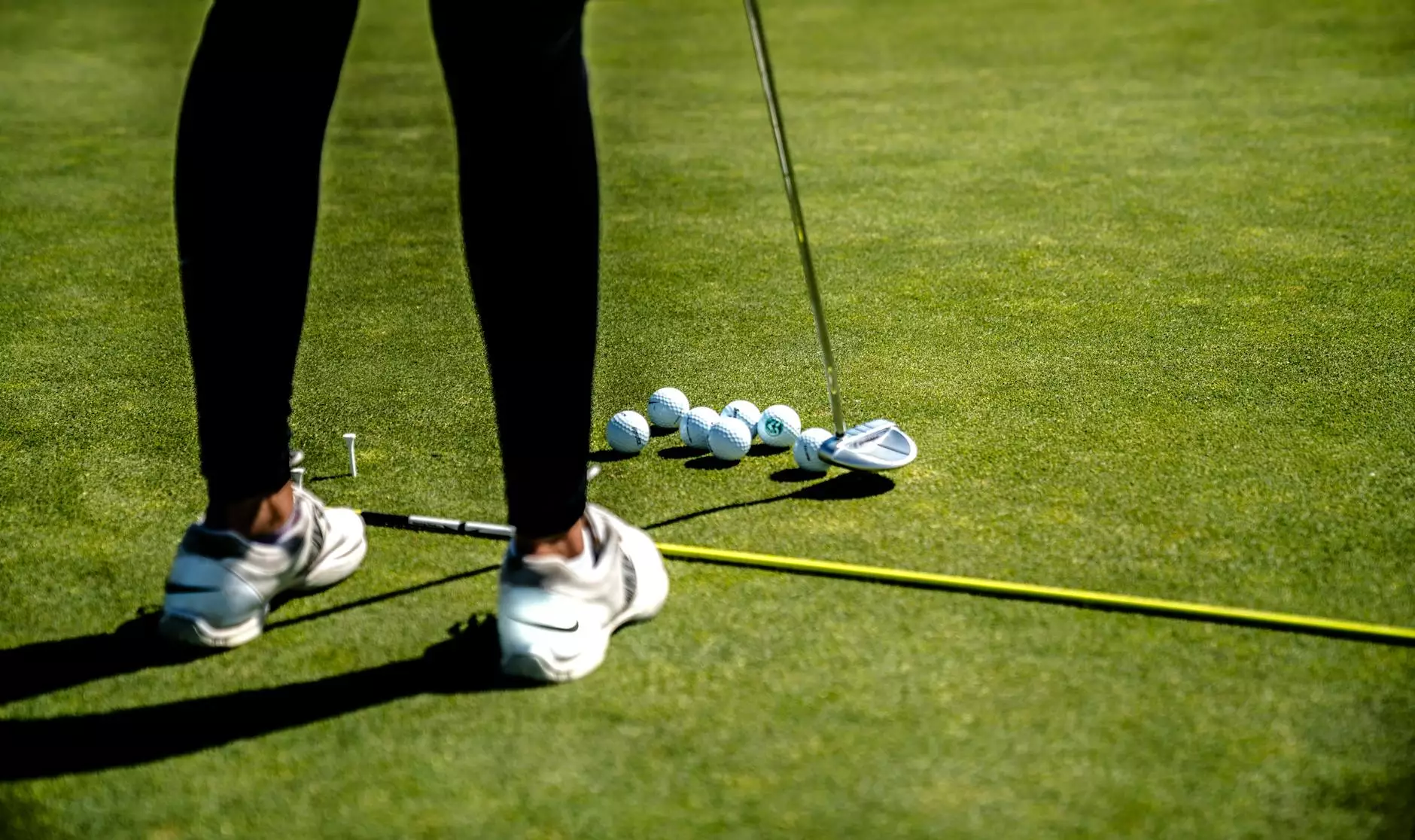 Welcome to Dance Factory's exhilarating Golf Tournament, where sports and artistry unite! Join us for a day filled with intense competition, camaraderie, and exceptional golfing experiences. As a leading Arts & Entertainment - Performing Arts website, Dance Factory presents this exciting event to showcase our commitment to both physical activity and artistic expression.
Why Choose Dance Factory's Golf Tournament?
At Dance Factory, we believe in going beyond traditional boundaries and offering unique experiences. Our Golf Tournament is no exception. Here's why you should be a part of this remarkable event:
Unforgettable Environment: Golfing enthusiasts will indulge in their passion amidst the mesmerizing backdrop of Dance Factory's artistic ambiance.
Unprecedented Networking: Connect with like-minded individuals who share your interest in both performing arts and golf, expanding your professional and social circles.
World-Class Facilities: Dance Factory's state-of-the-art golf course and top-notch amenities ensure a seamless experience for all participants.
Expert Guidance: Benefit from our team of experienced golf instructors and professionals who will be present throughout the tournament, ready to offer valuable tips and advice.
Discover the Charms of Golfing at Dance Factory
Our Golf Tournament is an opportunity to appreciate the elegance and precision of golfing within the captivating world of performing arts. Join us as we explore the exciting synergy between two distinct yet harmonious artistic disciplines. Here's what you can expect when you take part in the tournament:
1. A Golfing Extravaganza
Immerse yourself in the spirit of competitive golfing like never before. Feel the adrenaline rush as you navigate our immaculate fairways, strategically placed hazards, and beautifully manicured greens. Whether you are a seasoned professional or a beginner, Dance Factory's tournament promises an unforgettable golfing extravaganza.
2. Unparalleled Course Layout
Designed to challenge and inspire golfers of all skill levels, Dance Factory's golf course boasts a scenic layout that showcases nature's beauty in perfect harmony with our performing arts hub. Each hole presents a unique challenge, ensuring a thrilling experience from tee to green.
3. Enhancing Your Artistic Flair
Beyond the game, we encourage participants to embrace their artistic spirit. Engage in fascinating conversations with fellow golfers and gain insights into the world of performing arts. Dance Factory stands as the perfect backdrop to nurture your creativity and deepen your appreciation for both disciplines.
4. Prizes and Recognition
As you showcase your golfing prowess, Dance Factory offers an array of exciting prizes and recognition for outstanding performances. From commemorative trophies to special mentions, we celebrate the skills and accomplishments of our participants.
How to Participate
Joining Dance Factory's Golf Tournament is simple. Follow the steps outlined below for a chance to be a part of this extraordinary event:
Register Online: Visit our website at dancefactorynow.net/golf-tourny and complete the registration form. Provide your personal details, golfing qualifications, and any additional information you wish to share.
Secure Your Spot: Ensure your participation by submitting the registration fee through our secure online payment process. Early registration will guarantee your preferred tee time.
Prepare for the Tournament: Familiarize yourself with the tournament rules and regulations provided on our website. Connect with fellow participants through our online groups to enhance the pre-tournament experience.
Join the Golfing Extravaganza at Dance Factory Today!
With Dance Factory's Golf Tournament, you have the opportunity to merge your love for performing arts with the thrill of golfing. Don't miss out on this exceptional event that will leave you with lasting memories. Register now and get ready to tee off at Dance Factory, the epitome of Arts & Entertainment - Performing Arts!