Welcome to Dance Factory's Holiday ArtMart at the WaterFire Arts Center
Oct 2, 2018
Events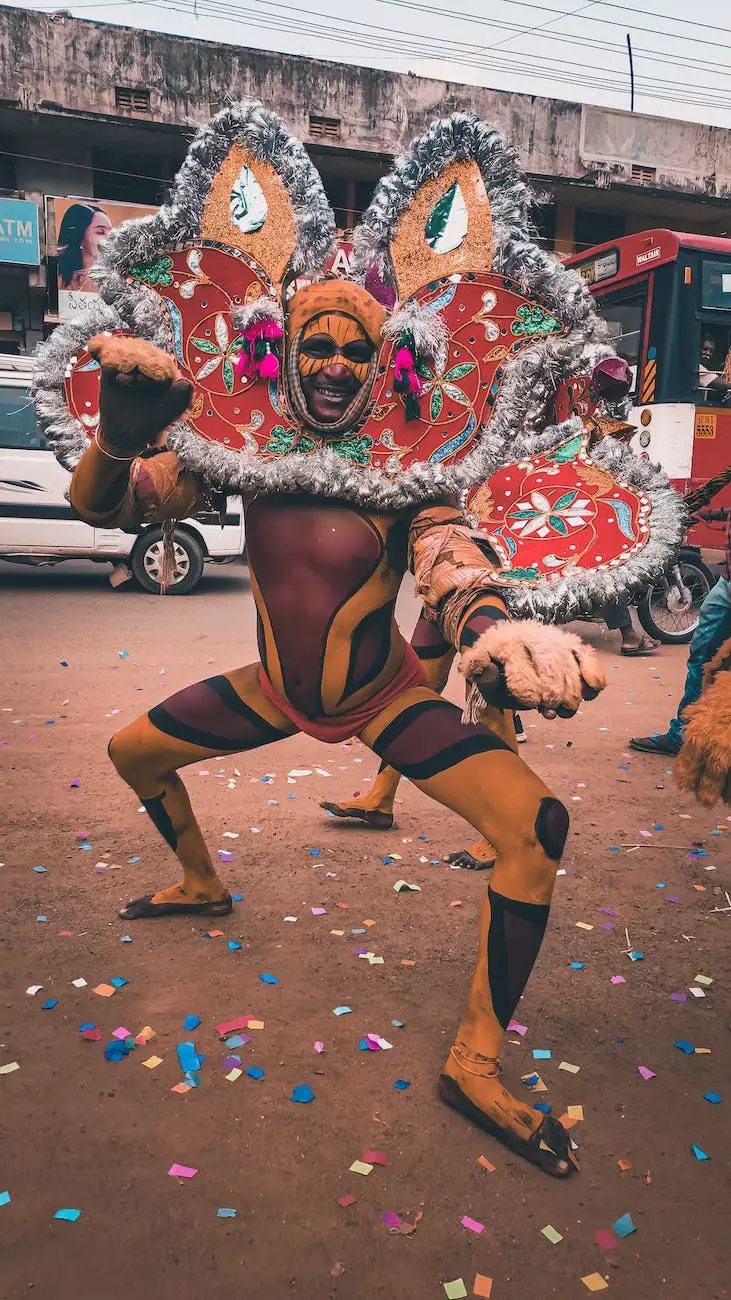 Discover the Vibrant World of Performing Arts
Immerse yourself in a world of creativity and expression at Dance Factory's Holiday ArtMart held at the WaterFire Arts Center. As a leading name in the arts and entertainment industry, Dance Factory is proud to present this exceptional event where performing arts take center stage.
With a rich history of showcasing talent and fostering artistic growth, Dance Factory brings together a diverse range of artists, performers, and art enthusiasts. Whether you're an avid supporter of the arts or simply looking for a unique experience, the Holiday ArtMart is the perfect opportunity to explore the local arts scene.
Celebrating Local Artists
At Dance Factory's Holiday ArtMart, we celebrate and promote local artists who are dedicated to their craft. This special event brings together painters, sculptors, dancers, musicians, and more, allowing them to showcase their work and connect with a wider audience.
From traditional to contemporary art forms, the Holiday ArtMart offers a diverse range of artistic expressions. Marvel at breathtaking paintings that capture the essence of life, witness captivating dance performances that push boundaries, and immerse yourself in the soul-stirring melodies played by talented musicians.
By supporting local artists, you contribute to the thriving arts community and keep creativity alive. The Holiday ArtMart provides a unique platform for artists to sell their work, enabling visitors to take home a piece of their talent while directly supporting their artistic journey.
Exploring the WaterFire Arts Center
The WaterFire Arts Center provides the perfect backdrop for Dance Factory's Holiday ArtMart. Located in the heart of our vibrant city, this state-of-the-art venue showcases the true essence of creativity and innovation.
As you step into the WaterFire Arts Center, you'll be captivated by its modern architecture and welcoming atmosphere. The spacious galleries and performance venues are specifically designed to enhance your experience, allowing you to fully immerse yourself in the world of performing arts.
With its unparalleled acoustics and cutting-edge technology, the WaterFire Arts Center adds an extra dimension to every performance, ensuring an unforgettable experience for both artists and audiences alike. Here, you can witness the passion and dedication that goes into each artistic creation, as performers deliver outstanding shows that leave a lasting impression.
Creating Lasting Memories
At Dance Factory's Holiday ArtMart, we believe in creating lasting memories that resonate with each visitor. From the moment you step through the doors, you'll be enchanted by the vibrant ambience, the creative energy, and the camaraderie that fills the air.
Our team is dedicated to curating an exceptional experience for our guests. From interactive art installations that encourage participation to engaging workshops where you can learn from the masters themselves, the Holiday ArtMart is designed to inspire, educate, and entertain.
Witness the incredible talent of emerging artists, connect with like-minded individuals who share your passion for the arts, and take part in discussions that shed light on the importance of art in our society. Dance Factory's Holiday ArtMart offers a comprehensive experience that goes beyond the traditional notion of a performing arts event.
Join Us at the Holiday ArtMart
Don't miss the opportunity to be a part of Dance Factory's Holiday ArtMart at the WaterFire Arts Center. Immerse yourself in an enchanting world of performing arts, support local artists, and leave with a renewed appreciation for the transformative power of creativity.
Mark your calendars for this extraordinary event and prepare to be inspired. Dance Factory looks forward to welcoming you to a celebration of art and entertainment that will leave you with memories to cherish.