Volunteer Spotlight: Santa Claus
Nov 19, 2018
Community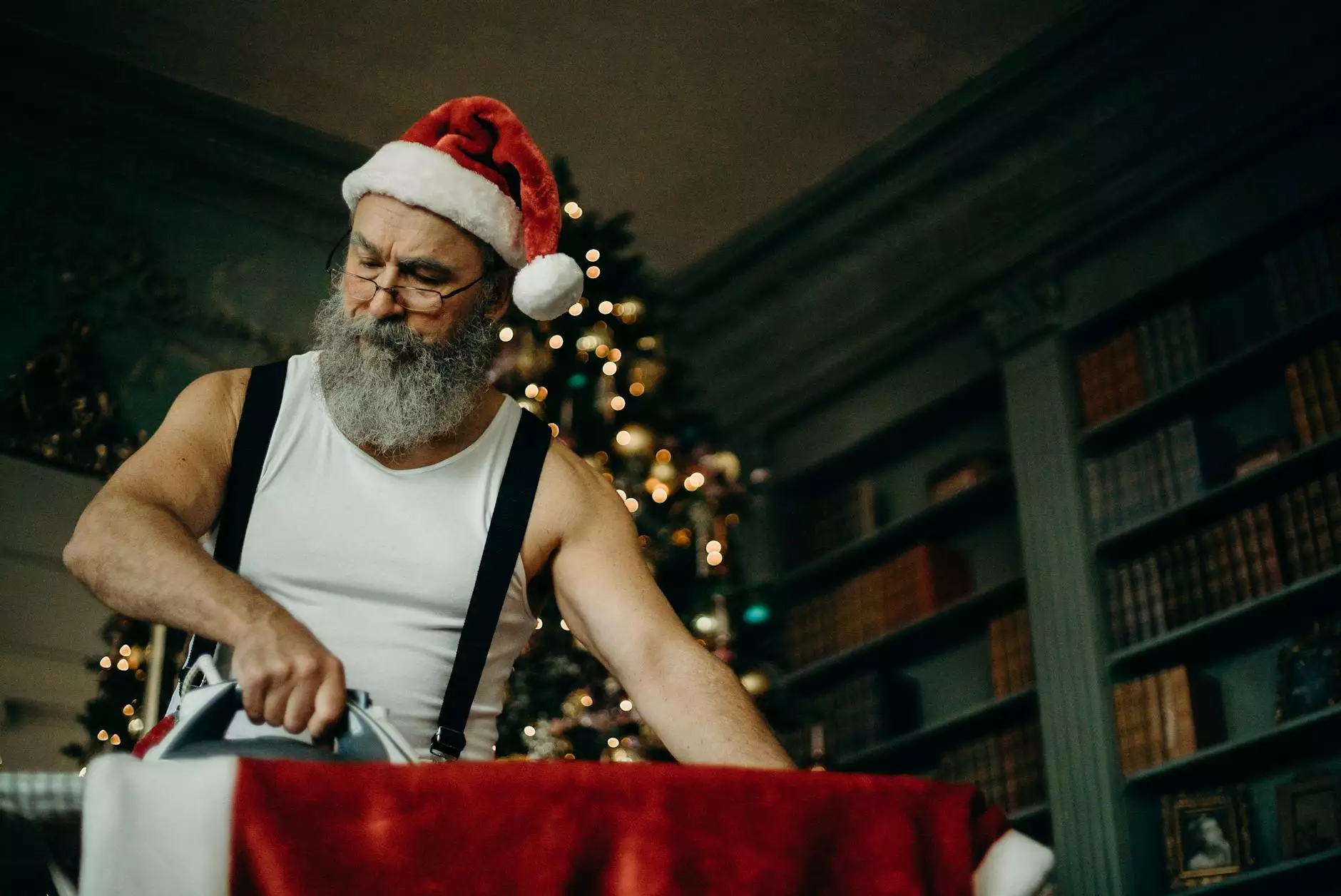 Welcome to Dance Factory's Volunteer Spotlight, where we highlight the incredible individuals who contribute their time and talent to make our performing arts community thrive. In this edition, we proudly feature Santa Claus, the beloved holiday figure who spreads joy and happiness to children of all ages.
Bringing the Magic of the Season
Santa Claus, also known as Saint Nicholas, Father Christmas, or simply Santa, is a legendary figure known for his generosity and love for children.
Throughout history, Santa Claus has become an iconic symbol of the holiday season, beloved by millions around the world. At Dance Factory, Santa Claus generously volunteers his time to bring the magic of the season to our community.
Spreading Joy Through Dance
As a performing arts organization, Dance Factory believes in the transformative power of dance and its ability to bring people together. Santa Claus understands the importance of the arts and the positive impact they can have on individuals and communities.
During the holiday season, Santa Claus joins Dance Factory's performances, spreading joy through his lively and spirited dance moves. His presence on stage brings smiles to the faces of both young and old, creating unforgettable memories for everyone in attendance.
Connecting with Children
Santa Claus has a special connection with children. He listens to their wishes and dreams, gracefully handling their inquiries and requests. His warm and welcoming nature instantly puts children at ease, fostering an environment where they can openly express themselves.
At Dance Factory, Santa Claus works closely with our youngest dancers, offering guidance and encouragement. He inspires them to embrace their love for dance and to pursue their dreams with passion and dedication.
The Impact of Santa Claus
Santa Claus's presence at Dance Factory extends far beyond the holiday season. His commitment to the performing arts and his dedication to our community make him an invaluable volunteer. Santa Claus's involvement with Dance Factory has not only inspired countless dancers but has also bridged generations, fostering a sense of togetherness and unity.
Through his selflessness and joyful spirit, Santa Claus exemplifies the values that Dance Factory holds dear – creativity, compassion, and community.
Join Us in Celebrating Santa Claus
We invite you to join us in celebrating Santa Claus, a true ambassador of joy and goodwill. His commitment to the arts and our community serves as an inspiration to us all.
As we embark on this holiday season, let us remember the magic Santa Claus brings and the joy he spreads through dance. Visit our website to learn more about upcoming performances featuring Santa Claus, and be sure to bring your loved ones for an unforgettable experience.
About Dance Factory
Dance Factory is a leading performing arts organization dedicated to nurturing and showcasing the talents of dancers of all ages and backgrounds. With a strong commitment to excellence, Dance Factory offers a wide range of dance programs, performances, and community initiatives.
Our mission is to provide a welcoming and inclusive environment where individuals can express themselves through the art of dance. Through our professional instructors and state-of-the-art facilities, we aim to empower our dancers to reach their full potential and inspire others through their performances.
Discover the Magic of Dance
Whether you're a seasoned dancer or new to the world of dance, Dance Factory welcomes you to join our vibrant community. We offer classes and programs for all ages and abilities, allowing you to explore various dance styles and find your passion.
Join us today and experience the joy, exhilaration, and transformative power of dance. Together, we can create extraordinary moments that will last a lifetime.