Welcome Home, Jackie Davis!
Oct 25, 2021
Blog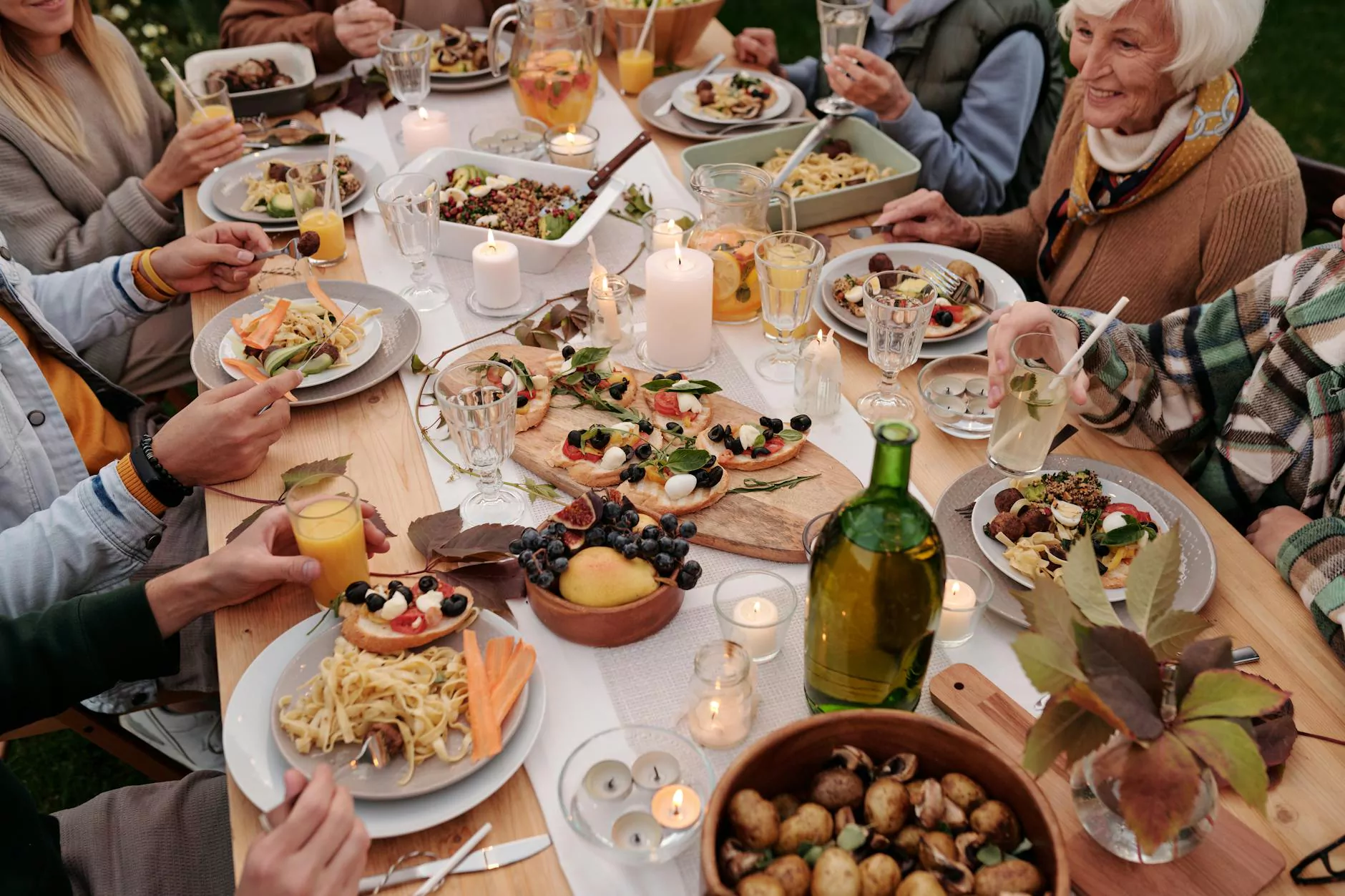 The Inspiring Journey of Jackie Davis
Jackie Davis, a dance prodigy, has returned to Dance Factory, and we couldn't be more thrilled. Her awe-inspiring story is one filled with dedication, passion, and undeniable talent. Allow us to take you through the incredible journey of Jackie Davis, from her humble beginnings to becoming a renowned dancer.
Early Beginnings
Jackie Davis discovered her love for dance at a young age. With unwavering determination and the support of her family, she began her training at Dance Factory. Under the guidance of world-class instructors, Jackie honed her skills and found solace in the art of dance.
Rise to Stardom
As Jackie grew older, her talent shone brightly on various stages. She showcased her exceptional skills in prestigious competitions and garnered attention from professionals in the industry. Jackie's performances were characterized by grace, precision, and a magnetic stage presence that captivated audiences worldwide.
The Turning Point
Jackie's journey took an unexpected turn when a career-threatening injury halted her progress. It was a challenging period for her, both physically and emotionally. However, through sheer determination and rehabilitation, Jackie emerged stronger than ever, ready to conquer the dance world once again.
A Remarkable Comeback
The news of Jackie's much-anticipated return to Dance Factory sent ripples of excitement throughout the performing arts community. Her comeback performance promises to be a breathtaking display of her immense talent, resilience, and commitment to the art she holds dear.
A Celebration of Performing Arts
Dance Factory has long been a haven for aspiring dancers, actors, and musicians. Our mission is to provide a nurturing environment where talent can flourish and dreams can come true. Through world-class training, mentorship, and countless opportunities, Dance Factory continues to leave an indelible mark on the performing arts industry.
Unleashing Creative Potential
At Dance Factory, we believe that every individual possesses untapped creative potential. Our experienced instructors are dedicated to helping students discover and nurture their unique talents. With a diverse range of classes and workshops, we aim to unleash the creative spirit within each student.
Embracing Diversity
The vibrant atmosphere at Dance Factory celebrates diversity and inclusivity. We provide a safe and supportive space where performers of all backgrounds can thrive. By embracing different cultures, styles, and perspectives, we create a rich tapestry of artistic expression that transcends boundaries.
Thrilling Performances
Prepare to be dazzled by the exceptional performances that grace the stages of Dance Factory. From elaborate ballets to energetic musicals, our talented students never fail to inspire and captivate audiences. The dedication and passion they bring to each performance are truly awe-inspiring.
Join Us in Celebrating Jackie Davis
We invite you to join us in celebrating the triumphant return of Jackie Davis to Dance Factory. Witness the magic of performing arts as it unfolds before your eyes. Experience the power of dance, the thrill of live performances, and the joy that comes from pursuing one's passion.
Enroll in Dance Classes
Whether you're an aspiring dancer or simply someone who appreciates the beauty of movement, Dance Factory offers a wide range of classes for all ages and skill levels. Our expert instructors will guide you on your journey to self-discovery through the art of dance.
Community Engagement
At Dance Factory, we believe in giving back to the community that supports us. Through outreach programs, charity events, and collaborations with local organizations, we strive to make a positive impact beyond the walls of our studio. Join us in spreading the joy of dance and uplifting those around us.
Experience the Magic
Dance Factory is more than just a dance studio; it's a place where dreams are realized and memories are made. Immerse yourself in the mesmerizing world of performing arts and witness the transformative power it holds. Experience the magic of Dance Factory and be part of something extraordinary.
Embrace the Arts at Dance Factory
As a leading institution in the field of performing arts, Dance Factory is committed to nurturing talent, inspiring creativity, and promoting a deep appreciation for the arts. Join us in embracing the boundless possibilities of artistic expression and become a part of our vibrant community.
Inspiring performers: Discover the stories of talented individuals who have flourished at Dance Factory.
World-class training: Benefit from the expertise of our highly skilled instructors.
Unleash your creativity: Explore the diverse range of classes tailored to suit your artistic aspirations.
Thrilling performances: Immerse yourself in the world of live entertainment and witness the magic of the stage.
Community engagement: Join us in making a difference through our outreach programs and collaborations.
Experience the transformative power of dance and the performing arts at Dance Factory. With Jackie Davis leading the way, we continue to push boundaries, inspire creativity, and create unforgettable moments. Welcome home, Jackie Davis!