Volunteer at Dance Factory's Veterans Memorial Auditorium
May 7, 2019
Volunteers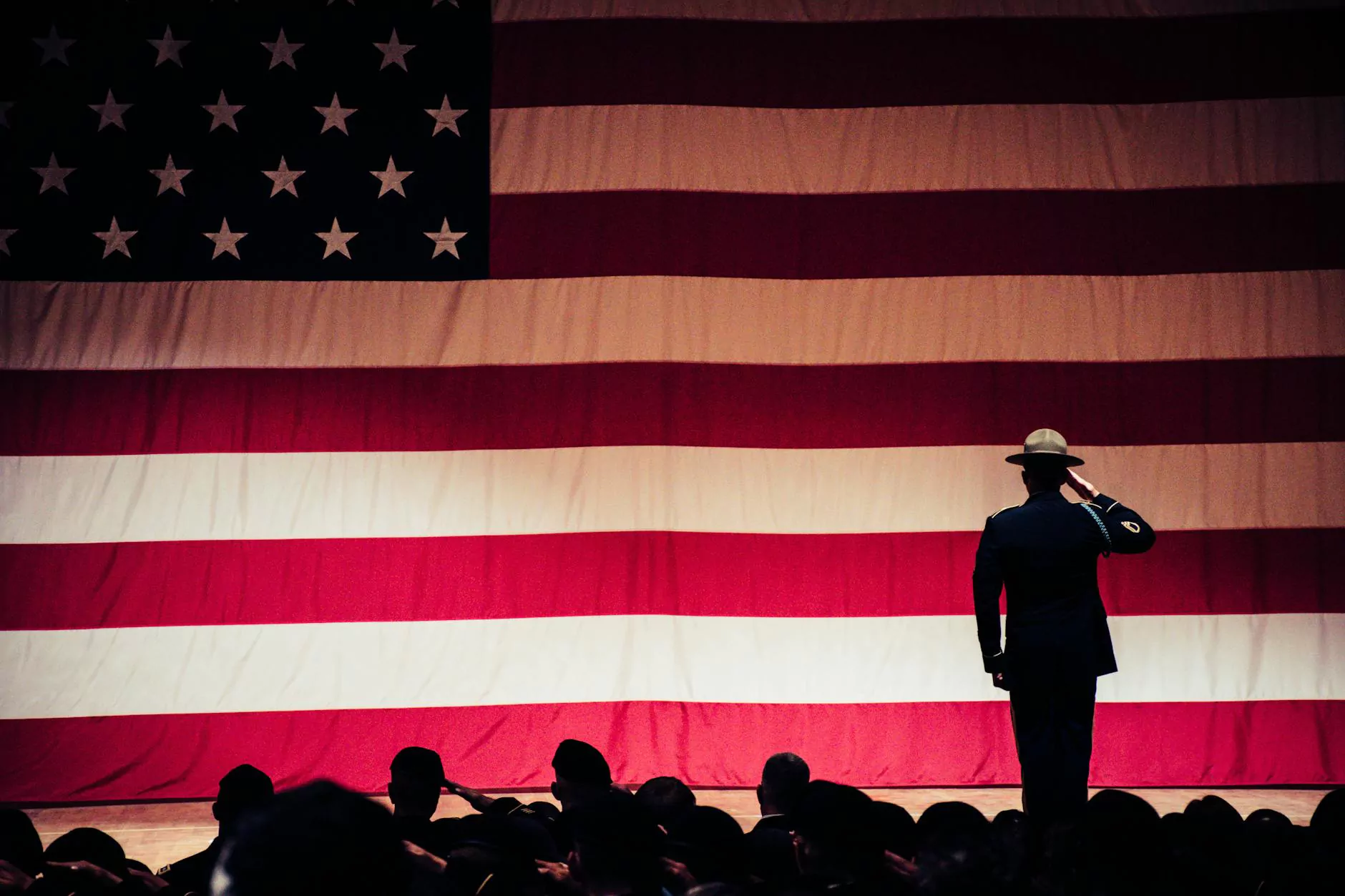 Welcome to Dance Factory's Veterans Memorial Auditorium, the premier destination for arts and entertainment in your city. If you are passionate about performing arts and have a desire to make a difference, we invite you to become a volunteer at our esteemed organization.
Why Volunteer with Dance Factory?
Dance Factory has been a pioneer in the performing arts industry, delighting audiences for over a decade. As a non-profit organization, we rely heavily on the invaluable support of volunteers like you to ensure the success of our programs and events.
By joining our dedicated team of volunteers, you will have the opportunity to immerse yourself in the dynamic world of performing arts, support local talent, and contribute to the cultural enrichment of our community.
What Do Dance Factory Volunteers Do?
Our volunteers play a vital role in various aspects of our operations, enabling us to offer exceptional experiences to our patrons. Here are some of the areas where you can make a difference:
Usher and Front-of-House:
As an usher, you will be the face of Dance Factory, providing a warm welcome to our guests, guiding them to their seats, and assisting with any inquiries they may have. Your friendly and professional demeanor will help create a positive and enjoyable experience for all attendees.
Production and Backstage Assistance:
If you have a knack for behind-the-scenes action and love the buzz of live performances, you can contribute as part of our production and backstage crew. From stage setup and props management to costume assistance and stagehand duties, you will play a crucial role in ensuring seamless performances.
Marketing Support:
Dance Factory is committed to promoting our shows and events extensively. As a volunteer in the marketing department, you can assist with various tasks such as distributing promotional materials, managing social media platforms, and providing support during outreach initiatives. Your contribution will amplify our reach and help attract more audiences.
Community Outreach:
We believe in the power of performing arts to inspire and engage individuals from all walks of life. By participating in community outreach programs, you can help Dance Factory extend its impact beyond the stage. This may include organizing workshops, coordinating educational initiatives, and collaborating with local schools and organizations.
How to Get Involved?
Becoming a volunteer at Dance Factory's Veterans Memorial Auditorium is a straightforward process. Simply follow these steps:
Fill out our online volunteer application form on our website. Provide us with your contact information, areas of interest, and availability.
Attend an orientation session where you will meet our team, learn more about our organization, and get acquainted with your volunteer role.
Once assigned, start volunteering and enjoy the rewarding experience of supporting the performing arts community.
Benefits of Volunteering with Dance Factory
Volunteering not only allows you to give back to the community and pursue your passion for performing arts, but it also offers a range of benefits:
Networking Opportunities: Connect with like-minded individuals, industry professionals, and artists.
Valuable Experience: Gain practical skills and knowledge in various aspects of event management and performing arts production.
Complimentary Tickets: Enjoy access to select Dance Factory shows and events as a token of our appreciation.
Recognition: Receive recognition for your dedication and contributions through our volunteer appreciation programs and events.
Personal Fulfillment: Experience the joy of making a difference, seeing the positive impact of your efforts, and contributing to the arts.
Join Dance Factory as a Volunteer Today!
If you are ready to embark on an exciting volunteer journey with Dance Factory's Veterans Memorial Auditorium, we would love to hear from you. Become part of our passionate community and help us continue to create exceptional performing arts experiences for our audiences and participants.
Contact our volunteer coordinator at [email protected] or visit our website to submit your application. We look forward to welcoming you to the Dance Factory family!