Robbie Hoye - Instructor
Jun 16, 2023
Interns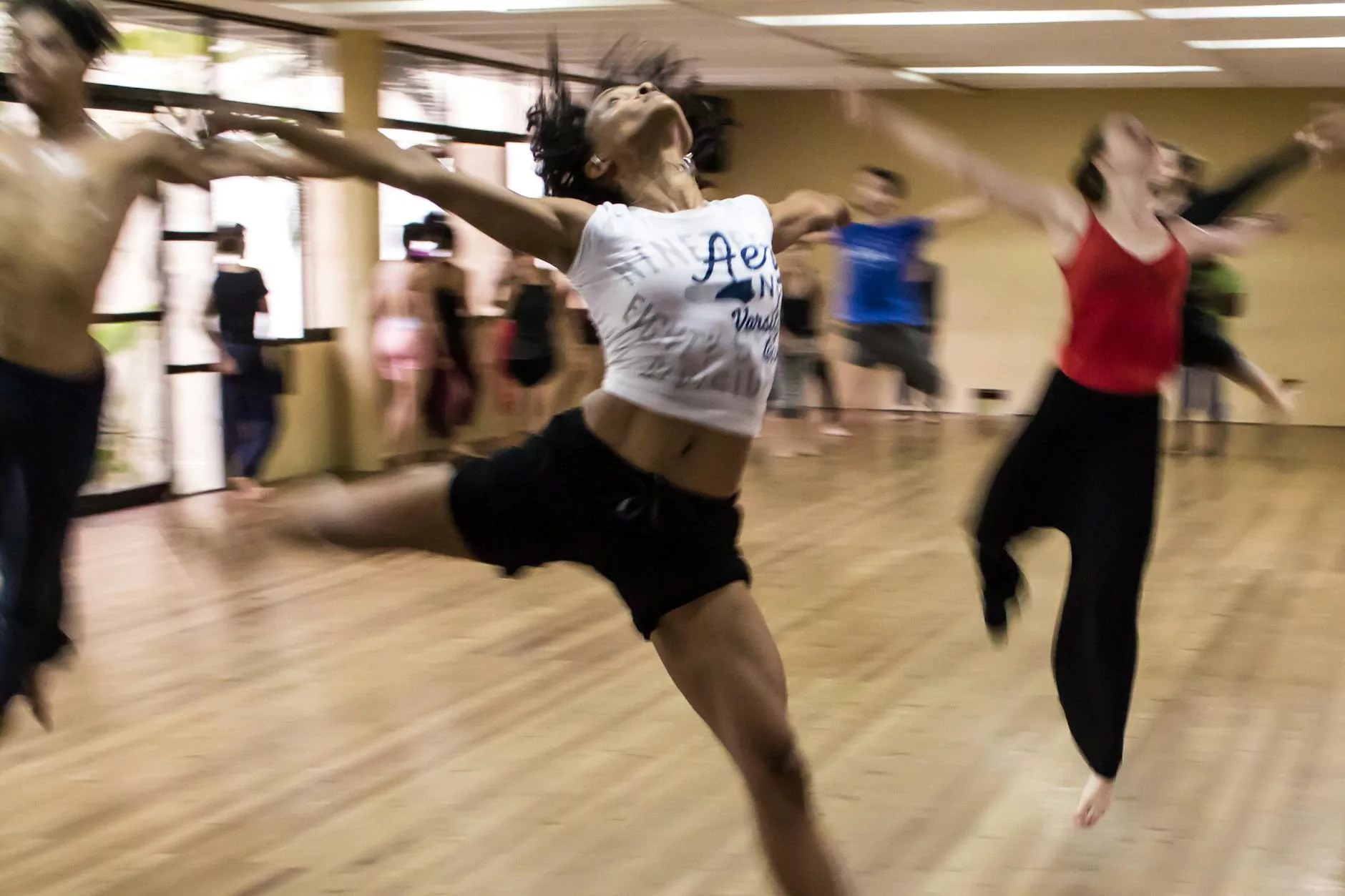 The Art of Dance with Robbie Hoye
Welcome to Dance Factory's world of performing arts! We are thrilled to have Robbie Hoye as our esteemed instructor, renowned for his unparalleled expertise in the field of dance. Whether you are a beginner or an experienced dancer, Robbie's comprehensive and personalized approach ensures that every student is empowered to reach their fullest potential.
Achieving Excellence in Performing Arts
Robbie Hoye's passion for dance began at a young age, and his dedication to his craft has propelled him to the forefront of the industry. With over two decades of experience, Robbie possesses a deep understanding of various dance forms, from classical ballet to contemporary styles.
Robbie's teaching philosophy revolves around nurturing not only technical proficiency but also artistic expression. His classes not only strengthen the body but also inspire creativity and ignite a deep appreciation for the performing arts. Whether you aspire to become a professional dancer or simply wish to explore the joy of movement, Robbie's guidance will help you transform your vision into reality.
Individualized Approach to Dance Education
At Dance Factory, we understand that each student has unique aspirations and learning pace. Robbie Hoye's teaching methodology is tailored to address the specific needs of every individual, fostering a supportive and inclusive learning environment. By focusing on individual strengths while working on areas that require improvement, Robbie ensures that each student experiences growth and progress in their dance journey.
Through personalized instruction and constructive feedback, Robbie empowers students to refine their technique, develop their artistic voice, and build self-confidence. His commitment to cultivating a well-rounded dancer is evident in the success stories of his former students, many of whom have gone on to achieve national and international recognition in the world of dance.
Expanding Dance Horizons
Robbie Hoye's classes are not limited to a single dance style. With a comprehensive curriculum that spans classical ballet, jazz, hip-hop, modern dance, and more, students at Dance Factory have the opportunity to explore various genres, broadening their horizons and enriching their dance vocabulary.
Under Robbie's guidance, students not only master technical skills but also gain a profound understanding of the historical and cultural contexts in which different dance forms originated. This holistic approach enhances the overall dance learning experience, nurturing well-rounded performers who can effortlessly adapt to diverse choreographic styles.
Experience the Dance Factory Difference
Join us at Dance Factory and embark on a transformative journey under the tutelage of Robbie Hoye. Our state-of-the-art studio, equipped with the latest facilities, provides an inspiring setting for dancers of all ages and skill levels. Whether you are looking to take your first steps in dance or seeking to refine your expertise, Dance Factory is the ideal destination for aspiring artists.
Our commitment to excellence, combined with Robbie Hoye's unparalleled instruction, ensures that every student receives the support and guidance necessary to reach their maximum potential. Discover the power of dance, immerse yourself in the arts, and become part of our vibrant community.
Unleash your passion for dance. Enroll in Robbie Hoye's classes at Dance Factory today and experience the transformative magic of performing arts!