"They Fight:" A Brief History of Stage Combat
Apr 27, 2021
History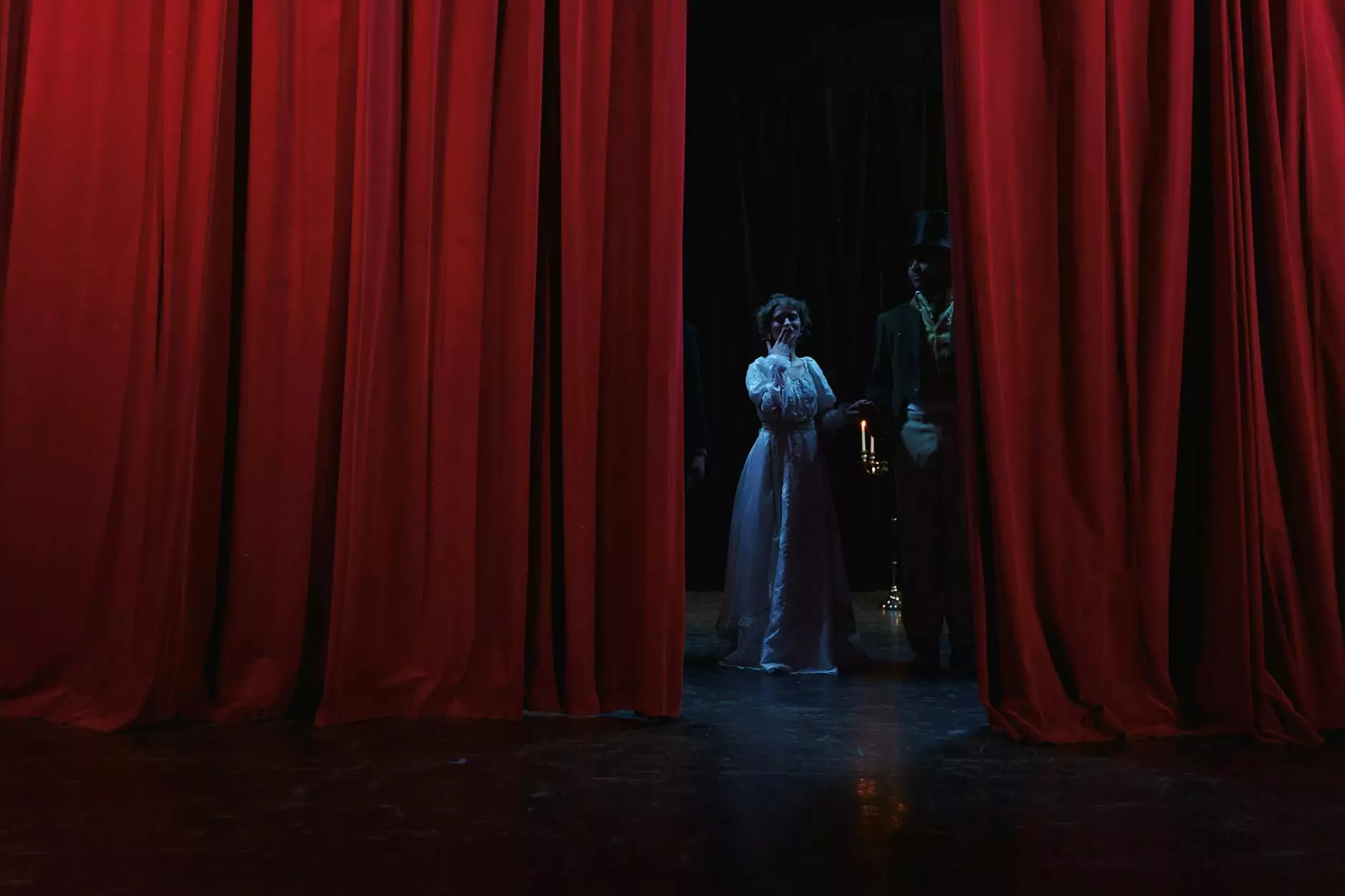 Welcome to Dance Factory's comprehensive guide to the captivating world of stage combat! In this article, we delve into the origins, techniques, and historical significance of stage combat in performing arts. Join us on an exciting journey through time as we explore the evolution of these thrilling staged battles.
The Origins of Stage Combat
Stage combat, also known as fight choreography, finds its roots in ancient civilizations where combat scenes were a prominent part of theatrical performances. From ancient Greece to Elizabethan England, skilled performers have entertained audiences with exciting battles carefully choreographed to captivate and immerse spectators in the dramatic narrative.
In ancient Greece, stage combat originated as an essential component of Greek tragedies and comedies. These performances often featured epic battles, depicting heroes and villains engaging in fierce clashes. Fight directors and choreographers guided actors in the art of wielding swords, spears, and other weapons, ensuring the fights were both visually compelling and safe for the performers.
The Evolution of Stage Combat Techniques
As performing arts evolved across different cultures, so did the techniques employed in stage combat. During the Renaissance, stage combat gained further prominence with the works of renowned playwrights like William Shakespeare. The intricate fight sequences in plays like Hamlet, Macbeth, and Romeo and Juliet fascinated audiences and pushed the boundaries of theatrical combat.
In the 20th and 21st centuries, stage combat techniques continued to advance, incorporating elements from various disciplines such as martial arts, fencing, and even stunt work. Modern fight choreographers use a combination of physicality, timing, and precise movements to create intense and visually stunning fight scenes on stage.
The Significance of Stage Combat in Performing Arts
Stage combat serves an important role in the world of performing arts. Beyond its entertainment value, it enhances the storytelling experience by adding realism and emotional intensity to performances. When executed effectively, stage combat can evoke powerful emotional responses from audiences, enabling them to actively engage with the narrative on a visceral level.
Moreover, stage combat requires a high level of discipline, coordination, and trust among performers. Actors must master the art of portraying aggression and vulnerability simultaneously while maintaining their safety and that of their fellow cast members. The intense physicality involved in stage combat demands rigorous training and rehearsals to ensure seamless execution during live shows.
Exploring Stage Combat Techniques
Stage combat encompasses a wide range of techniques, each designed to create specific theatrical effects and mimic realistic combat scenarios. From sword fighting to unarmed combat, every move, parry, and strike is meticulously choreographed to portray the illusion of danger while ensuring the safety of the actors involved.
The Art of Swordplay
Swordplay, arguably the most iconic form of stage combat, requires expert precision and coordination. Various styles of sword fighting, such as rapier and broadsword, have their own distinct characteristics and historical contexts. Fight choreographers work closely with performers to ensure proper stance, footwork, and timing to bring the intensity and finesse of sword fighting to life on stage.
Unarmed Combat and Close Quarters
Unarmed combat techniques, including punches, kicks, throws, and grappling, are used to simulate intense physical altercations between characters. Choreographed with a combination of martial arts techniques and theatrical sequences, unarmed combat effectively portrays the raw energy and desperation of characters engaged in personal conflict.
Weaponry and Stuntwork
In addition to traditional weapons, stage combat often incorporates unconventional props that allow for creative and visually striking fight scenes. From daggers to staffs, performers are trained to handle these special weapons safely and skillfully. When necessary, fight choreographers also collaborate with trained stunt performers to execute complex and daring maneuvers that enhance the spectacle of stage combat.
Conclusion
In conclusion, stage combat holds a rich history and continues to be an indispensable aspect of performing arts. The artistry, dedication, and skill demonstrated by fight choreographers and actors alike result in breathtaking battle scenes that leave audiences on the edge of their seats.
At Dance Factory, we honor the legacy of stage combat by providing a platform where performers, enthusiasts, and curious minds can explore its vibrant history and techniques. Join us as we celebrate the art of stage combat and its enduring impact on the world of performing arts.