WFAC Exhibit Programming: Loretta J. Ross Keynote Lecture
Dec 30, 2019
Events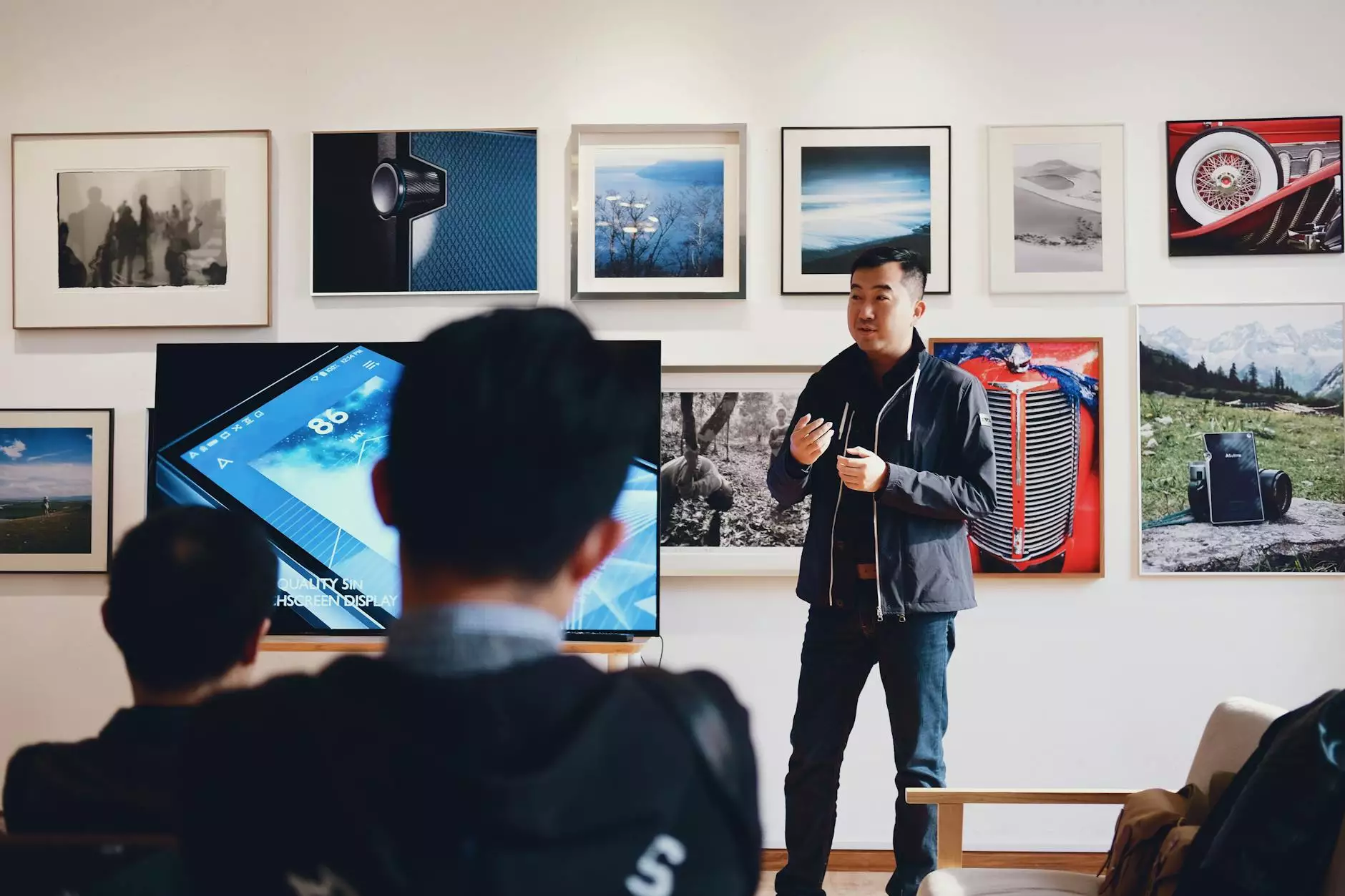 Introduction
Welcome to Dance Factory, the leading hub of arts and entertainment in the performing arts industry. We are thrilled to present an exceptional event, the WFAC Exhibit Programming: Loretta J. Ross Keynote Lecture.
Unleashing the Power of Dance
Dance Factory takes immense pride in curating extraordinary experiences that celebrate the magnificence of performing arts. This exclusive exhibit programming brings together the brilliance of renowned experts, artists, and educators, culminating in the remarkable keynote lecture delivered by the esteemed Loretta J. Ross.
About Dance Factory
As a trailblazer in the Arts & Entertainment - Performing Arts category, Dance Factory stands as a pillar of excellence within the industry. Our commitment to fostering talent, creativity, and innovation is unparalleled. With state-of-the-art facilities, world-class instructors, and a vibrant community, we provide a nurturing platform for aspiring dancers and enthusiasts to explore their passion.
WFAC Exhibit Programming Overview
The WFAC Exhibit Programming at Dance Factory is an immersive event that transcends the boundaries of traditional performances. It serves as an avenue for artists, patrons, and enthusiasts to delve deeper into the captivating world of dance, unlocking new dimensions of artistic expression.
Unforgettable Experiences
Prepare yourself for an enchanting array of exhibits and performances that will leave you amazed and inspired. From mesmerizing contemporary dance performances to awe-inspiring classical ballet productions, our programming offers an unforgettable journey into the realm of dance.
Diversity in Artistry
The WFAC Exhibit Programming embraces cultural diversity, showcasing a range of dance styles from around the world. Immerse yourself in the rich tapestry of movement, music, and storytelling as talented dancers bring their unique heritage to life on stage.
Engaging Workshops
Delve deeper into the art of dance through our engaging and thought-provoking workshops. Led by renowned choreographers and industry experts, these immersive sessions allow participants to gain invaluable insights, refine their skills, and push the boundaries of their creativity.
Loretta J. Ross Keynote Lecture
At the heart of the WFAC Exhibit Programming lies the highly-anticipated keynote lecture by the distinguished Loretta J. Ross. Renowned for her immense contributions to the performing arts community, Loretta J. Ross delves into the essence and significance of dance, enlightening the audience with her profound wisdom and captivating anecdotes.
An Inspiring Legacy
Loretta J. Ross's keynote lecture is a testament to the transformative power of dance. Experience a remarkable journey as she shares her journey, personal anecdotes, and explores how dance can shape and impact the world around us, leaving a lasting impression on our souls.
Join Us
We invite you to embark on this extraordinary artistic voyage through the WFAC Exhibit Programming: Loretta J. Ross Keynote Lecture at Dance Factory. Immerse yourself in the magic of dance, witness breathtaking performances, and gain a deeper understanding of the profound impact the performing arts have on our lives.
Book Your Experience
Don't miss this once-in-a-lifetime opportunity to be part of the WFAC Exhibit Programming: Loretta J. Ross Keynote Lecture. Visit our website, explore our program details, and reserve your spot today. Dance Factory awaits your presence, ready to ignite your passion for dance and leave you captivated by the beauty and power of artistic expression.