Welcoming Ms. Wheelchair Rhode Island
Sep 11, 2019
Community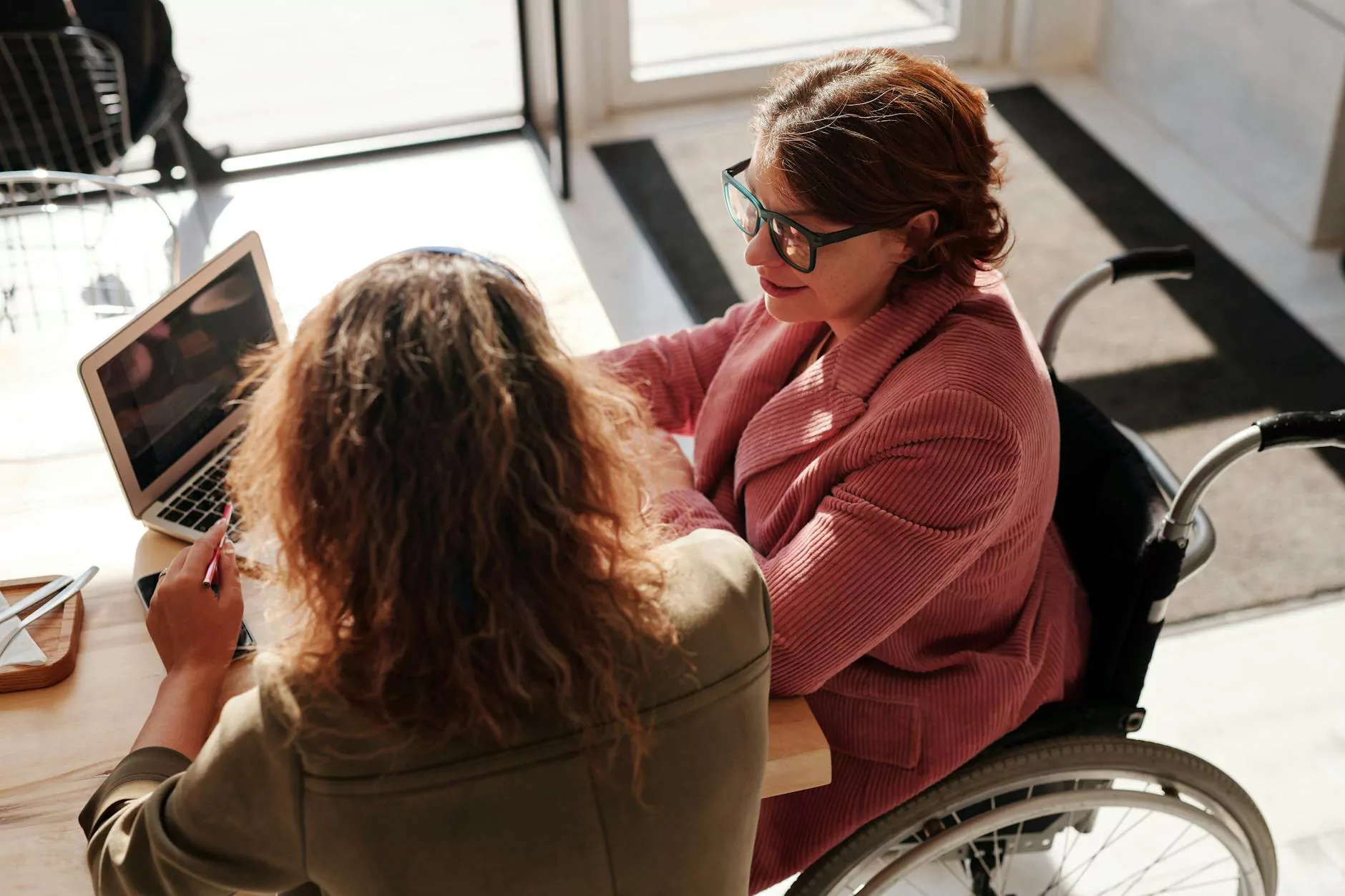 Welcome to Dance Factory, the premier Arts & Entertainment - Performing Arts center committed to fostering inclusivity, diversity, and the transformative power of dance. We are thrilled to announce the arrival of Ms. Wheelchair Rhode Island, a remarkable advocate for disability awareness and empowerment through dance.
Embracing Inclusivity Through Dance
At Dance Factory, we firmly believe that dance knows no boundaries and has the ability to transcend physical limitations. Our mission is to provide a platform for individuals of all abilities to express themselves and experience the joy of movement together. We are honored to host Ms. Wheelchair Rhode Island, a passionate dancer who embodies the spirit of inclusivity and inspires others to break down barriers.
The Journey of Ms. Wheelchair Rhode Island
Ms. Wheelchair Rhode Island has dedicated her life to raising awareness about disability rights and promoting a society that celebrates diversity. Through her incredible journey, she has become an influential advocate, showcasing the power of dance as a means of self-expression and empowerment.
Through her performances, Ms. Wheelchair Rhode Island showcases her talent, grace, and determination, captivating audiences and challenging preconceived notions about what is possible. She refuses to let her wheelchair define her and uses dance as a vehicle to break through societal limitations.
Experience the Transformative Power of Dance
Join us at Dance Factory as we celebrate the arrival of Ms. Wheelchair Rhode Island with a series of special performances and workshops. Witness the power of dance to unite communities, break down barriers, and inspire change.
Our dedicated team of instructors, with expertise in adaptive dance techniques, will guide participants of all abilities through an immersive dance experience. Through their expertise and passion, they create an inclusive environment where individuals of diverse backgrounds can come together, build confidence, and explore the joy of movement.
Supporting Disability Awareness
Dance Factory is proud to support Ms. Wheelchair Rhode Island and her mission to promote disability awareness in our community. Together, we aim to create a society that values and celebrates the contributions of all individuals, regardless of their abilities.
With events like the arrival of Ms. Wheelchair Rhode Island, Dance Factory strives to become a catalyst for positive change and an advocate for inclusivity within the performing arts community. We are committed to showcasing the talents of individuals with disabilities and fostering an environment where every artist feels represented and appreciated.
Join Us in Welcoming Ms. Wheelchair Rhode Island
Don't miss the opportunity to witness the extraordinary artistry of Ms. Wheelchair Rhode Island and experience the transformative power of dance yourself. Join us at Dance Factory and be a part of this incredible celebration of independence, creativity, and diversity.
Together, let us break barriers, challenge conventions, and promote a world where everyone can express themselves through the universal language of dance. Join us in welcoming Ms. Wheelchair Rhode Island, and let her story inspire us all to embrace inclusivity in every aspect of our lives.