Our Studios — Judi T. Dance Studio / Party Line
May 28, 2018
History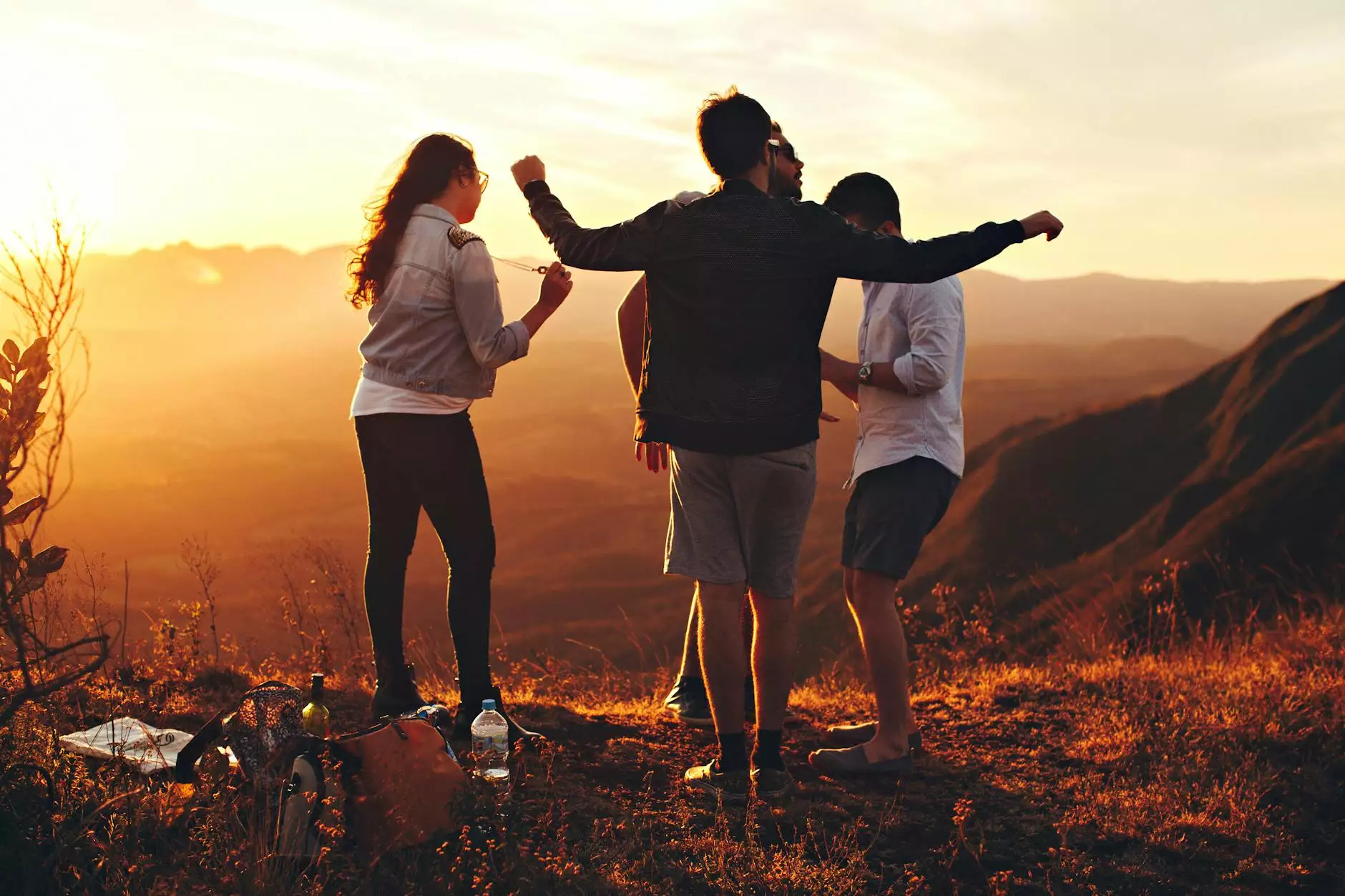 Welcome to Dance Factory
Welcome to Dance Factory, your premier destination for arts and entertainment in the world of performing arts. We take pride in our state-of-the-art dance studios and our commitment to providing a vibrant space where creativity and passion thrive.
Discover Our State-of-the-Art Studios
At Dance Factory, we believe that the environment plays a crucial role in nurturing talent and enhancing performance. That's why we have meticulously designed and equipped our studios with cutting-edge technology and amenities.
Spacious Dance Floors
Our spacious dance floors provide ample room for dancers to freely express themselves and showcase their skills. With plenty of space to move and groove, you'll feel inspired to unleash your full potential.
Top-Notch Sound Systems
We understand the importance of crystal-clear music quality while dancing. That's why our studios are equipped with top-notch sound systems, ensuring that you have the perfect rhythm to accompany your moves.
Full-Length Mirrors
Reflection is a crucial element of dance training. In our studios, you'll find full-length mirrors that allow you to observe and perfect your technique, giving you the opportunity to refine every movement and shape.
Comfortable Waiting Areas
While classes may be in session, our comfortable waiting areas provide a cozy spot for parents, friends, and family members to relax and observe the magic happening in our studios. We believe in fostering a sense of community and support.
Explore our Wide Range of Dance Classes
At Dance Factory, we offer a diverse range of dance classes for dancers of all ages and levels. Whether you're a beginner taking your first steps or an experienced dancer seeking to refine your technique, we have something for everyone.
Ballet
Ballet is the foundation of all dance forms. Our ballet classes focus on developing strength, flexibility, grace, and musicality. Led by highly experienced instructors, our ballet program instills proper technique and artistry.
Hip-Hop
Get ready to groove to the beats of hip-hop! Our high-energy hip-hop classes combine dynamic movements and urban dance styles to create an exciting and engaging experience for dancers of all ages.
Jazz
Experience the joy of jazz! Our jazz classes emphasize rhythm, coordination, and expression. From classic jazz to contemporary styles, our instructors bring their passion and expertise to help you develop your own unique style.
Contemporary
Immerse yourself in the artistry of contemporary dance. Our contemporary classes blend various techniques, encouraging dancers to explore their emotions and push boundaries. Discover the freedom of movement and self-expression.
Tap
Make some noise with tap! Our tap classes teach rhythm, timing, and intricate footwork. With every step, you'll feel the thrill of creating music with your feet and mastering syncopated patterns.
Latin Dance
Experience the vibrant rhythms of Latin dance! Our Latin dance classes offer a fusion of various Latin styles, such as salsa, bachata, and merengue. Get ready to sway, sizzle, and immerse yourself in the passion of Latin culture.
Empowering Dancers of All Ages and Levels
At Dance Factory, we believe that dance is for everyone. We strive to provide a supportive and inclusive environment where dancers can grow and flourish, regardless of their age or skill level.
Kids Dance Classes
Ignite your child's passion for dance with our fun and engaging kids dance classes. Our experienced instructors tailor the curriculum to ensure that each child develops fundamental skills, confidence, and a love for dance.
Teen Dance Classes
Our teen dance classes offer a platform for self-expression and personal growth. Whether your teen is a beginner or an aspiring professional, our classes provide a nurturing space to challenge their abilities and explore their potential.
Adult Dance Classes
It's never too late to start dancing! Our adult dance classes cater to dancers of all ages and experiences. From absolute beginners to seasoned performers, our classes offer a supportive and enjoyable environment for every adult dancer.
Join Dance Factory and Unlock Your Potential
Are you ready to embark on a journey of self-discovery and artistic expression? Join Dance Factory today and unlock your potential. Let our experienced instructors guide you, inspire you, and help you achieve your dance dreams.
Experience the Magic
At Dance Factory, we believe in the magic of dance. Our vibrant and inclusive community welcomes dancers from all backgrounds and skill levels. Come and experience the transformative power of dance at Dance Factory.
Contact Us
To learn more about our studios and class offerings, please contact us today. We look forward to hearing from you and helping you begin your dance journey.
Dance Factory - Where Creativity Meets Passion!