Holiday Cheer is Almost Here!
Jan 7, 2022
Events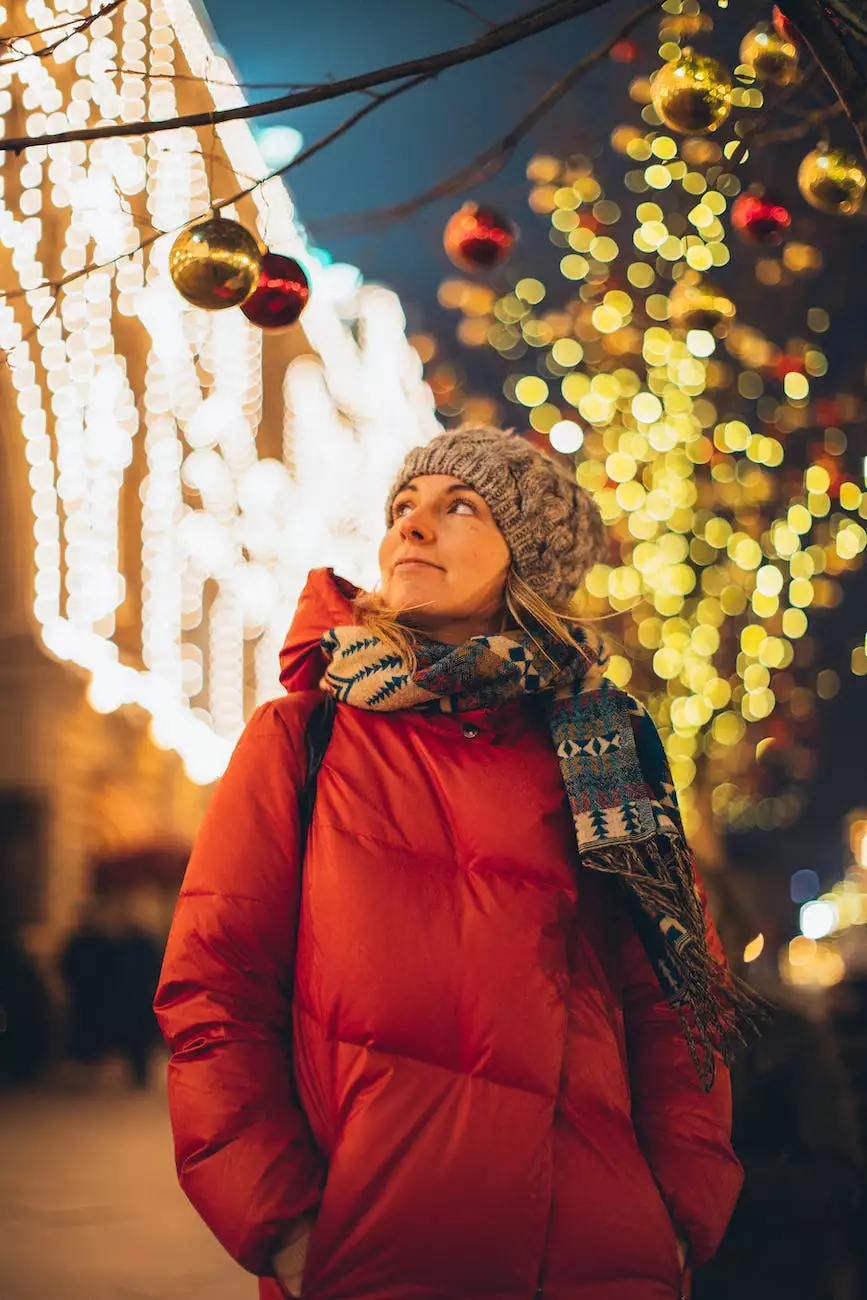 Experience the Magic of the Holiday Season at Dance Factory
Welcome to Dance Factory, the premier performing arts center specializing in bringing the magic of the holiday season to life! Get ready to immerse yourself in a world of enchantment, where captivating performances, dazzling costumes, and mesmerizing music come together to create unforgettable experiences for audiences of all ages.
Immerse Yourself in the Festive Atmosphere
At Dance Factory, we believe in the power of performing arts to invoke emotions, forge connections, and ignite the spirit of celebration. Our holiday shows and events are meticulously designed to transport you into a world of wonder and joy.
Unforgettable Performances
Prepare to be spellbound by our talented dancers and performers as they bring holiday stories and traditions to life on stage. From classical ballets to contemporary dance interpretations, our lineup of performances offers something for everyone. Watch as graceful movements, intricate choreography, and breathtaking leaps intertwine to create captivating narratives that capture the essence of the season.
Dazzling Costumes and Spectacular Sets
Immerse yourself in the visual splendor as our meticulously designed costumes and sets transport you to magical realms. Experience the detailed craftsmanship and artistry that enhance the performances, breathing life into every character and scene. Prepare to be awestruck by the sheer beauty and creativity that awaits you.
Enchanting Music and Melodies
The magical journey wouldn't be complete without the harmonious symphony that accompanies our performances. Our talented musicians and composers work tirelessly to create original scores and arrangements that evoke the spirit of the holidays. From classical masterpieces to contemporary compositions, the music at Dance Factory will delight your ears and touch your heart.
Join Us for Festive Shows and Events
Experience the holiday spirit come alive at Dance Factory by attending our upcoming shows and events. Whether you're seeking a heartwarming family outing, a romantic date night, or a memorable gathering with friends, we have something special in store for everyone.
The Nutcracker: A Timeless Holiday Classic
Step into the enchanting world of Clara and her beloved Nutcracker as Dance Factory presents the timeless holiday classic, The Nutcracker. Be captivated by the extraordinary talents of our dancers as they transport you to a realm of sugarplum fairies, toy soldiers, and the majestic Land of Sweets. Don't miss this cherished holiday tradition that has delighted audiences for generations.
Holiday Extravaganza: A Joyous Celebration
Celebrate the magic of the season with Dance Factory's Holiday Extravaganza! This joyful celebration brings together a medley of heartwarming performances, including holiday-themed dances, festive musical numbers, and captivating theatrical productions. Experience the enchantment, spread the cheer, and create lasting memories with your loved ones.
Winter Wonderland: A Whimsical Spectacle
Embark on a whimsical journey through a Winter Wonderland at Dance Factory. This enchanting spectacle showcases the versatility and artistic prowess of our performers as they take you on a visual and auditory exploration of the season. Be transported to a world of snow-capped landscapes, glistening ice crystals, and the magic of wintertime.
Book Your Tickets Now
Don't miss out on the holiday magic at Dance Factory! Secure your tickets now to guarantee a seat at these extraordinary shows and events. Witness firsthand the passion, talent, and dedication that make our performances truly exceptional.
Whether you're a seasoned dance enthusiast, a family looking to create new traditions, or someone simply seeking to be captivated by the wonders of the performing arts, Dance Factory invites you to join us for an unforgettable holiday experience.
Contact us today or visit our website to explore our full schedule of holiday shows, purchase tickets, and reserve your spot at the must-attend events of the season.