Megan and Murray McMillan's The Coal Bin Project
Jun 17, 2019
Artists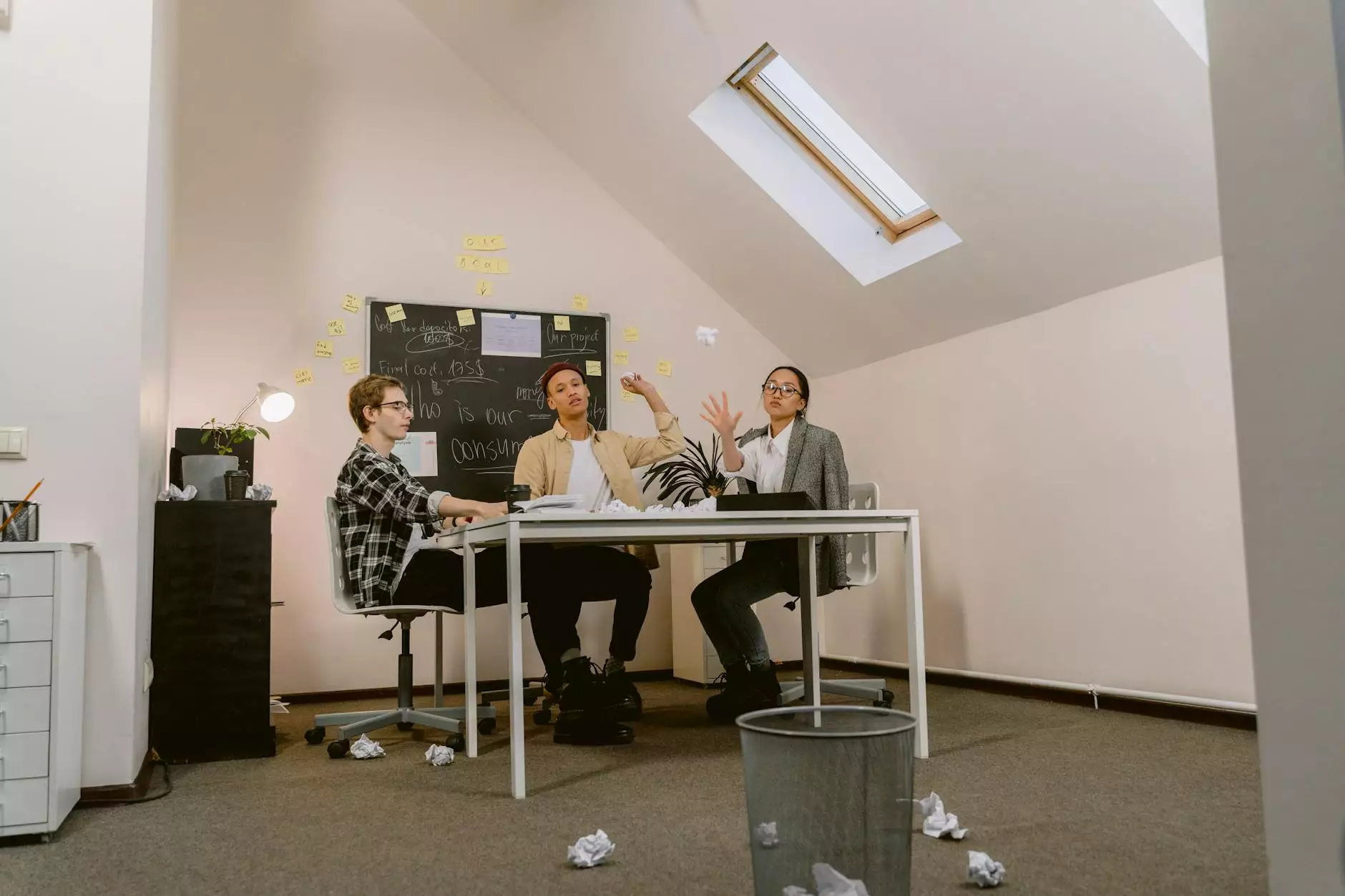 Discover The Coal Bin Project at Dance Factory
Welcome to Dance Factory, where imagination meets creativity. Immerse yourself in the world of performing arts as we showcase Megan and Murray McMillan's The Coal Bin Project. This captivating art installation is a fusion of visual and performing arts that will leave you mesmerized and inspired.
Unveiling the Beauty of The Coal Bin Project
At Dance Factory, we believe in pushing boundaries and redefining the possibilities of art. The Coal Bin Project is a testament to this philosophy. Created by the talented artists, Megan and Murray McMillan, this extraordinary installation takes you on a journey into a realm of raw emotion and thought-provoking visuals.
A Unique Combination of Visual and Performing Arts
The Coal Bin Project seamlessly blends the worlds of visual art and performing arts. The immersive experience begins as you step into the meticulously designed space, where the ambiance transports you to a different reality. The walls come alive with projected images, casting an ethereal glow that sets the stage for a truly remarkable performance.
Immerse Yourself in the Atmosphere
As you settle into your seat, the soundscape envelopes you, elevating the overall atmosphere. The dancers effortlessly move through the space, their graceful movements mirroring the complexity and beauty of the projected visuals. Each choreographed sequence tells a story, intertwining with the art on the walls to create a harmonious dialogue between the different art forms.
Experience the Magic Firsthand
The Coal Bin Project is not just an art installation; it's an immersive experience that transports you to a world beyond imagination. Dance Factory invites you to witness this unique collaboration between visual and performing arts, as Megan and Murray McMillan's vision comes to life.
Unleash Your Creativity with Dance Factory
Dance Factory is more than just a performing arts center; it's a hub for creativity and self-expression. We believe in the power of art to transform lives and bring communities together. Explore our diverse range of dance classes, workshops, and events for all age groups and experience levels. Whether you're a seasoned dancer or a beginner looking to discover your passion, Dance Factory has something for everyone.
Celebrating Art in all its Forms
Our commitment to the arts goes beyond The Coal Bin Project. We strive to provide a platform for emerging artists, hosting regular exhibitions and performances that celebrate creativity in all its forms. Join us at Dance Factory and become a part of our vibrant community.
Unlock Your Potential
At Dance Factory, we believe that everyone has the ability to express themselves through movement. Our experienced instructors are passionate about nurturing talent and helping individuals reach their full potential. Whether you're looking to refine your technique, improve your fitness, or simply have fun, our classes cater to all aspirations.
Visit Dance Factory Today
Don't miss out on experiencing the enchanting world of The Coal Bin Project. Visit Dance Factory today and discover the magic of Megan and Murray McMillan's captivating installation. Immerse yourself in a world of visual and performing arts that will leave you inspired and craving for more. Embrace your passion for creativity and let Dance Factory be your guide on this incredible journey.