Noises Off Character Breakdown
Jan 4, 2020
Auditions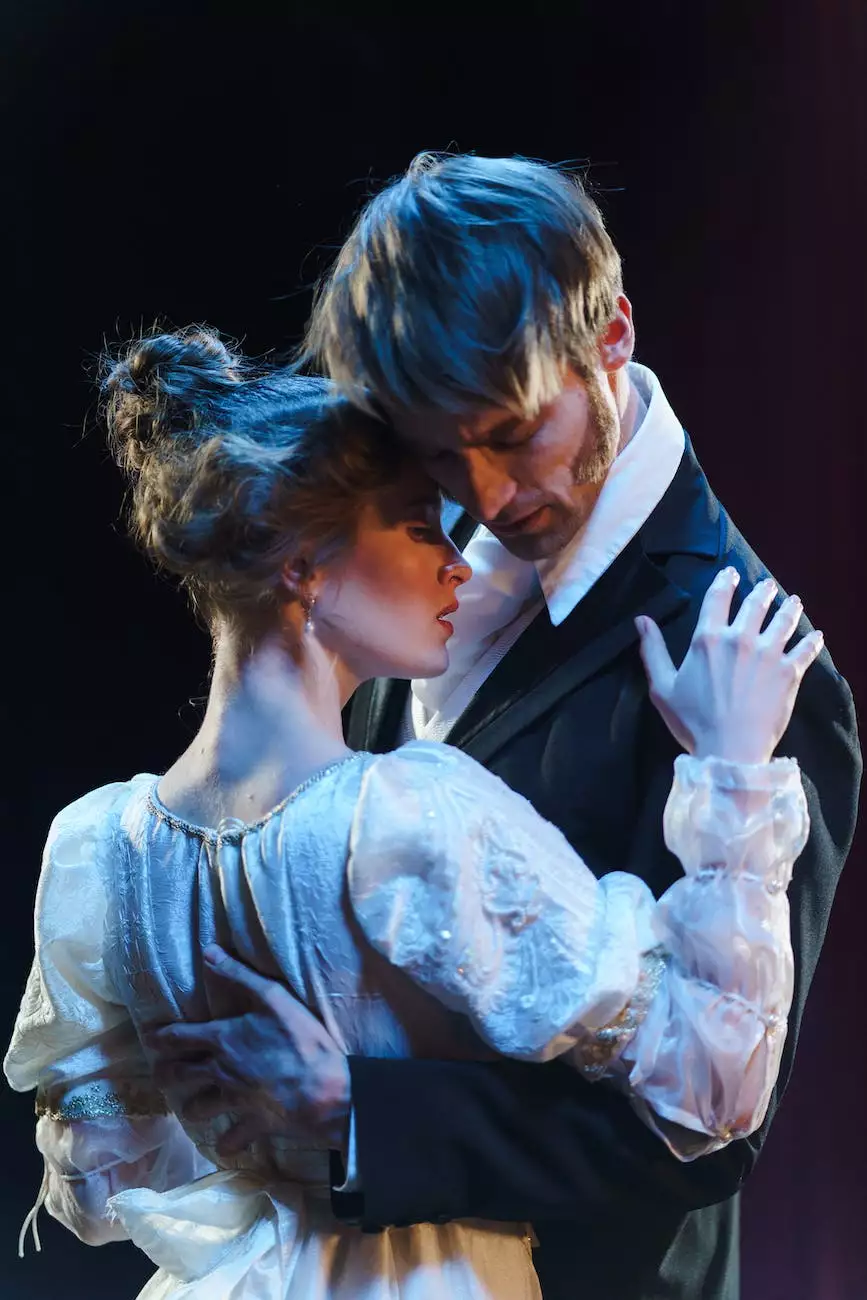 Introduction
Welcome to Dance Factory's comprehensive character breakdown for the iconic play 'Noises Off'. In this article, we will delve into the details of each character in the production, providing valuable insights that will help you ace your auditions for this remarkable show.
The Plot
Noises Off is a hilarious and fast-paced farce written by Michael Frayn. The play within a play follows the antics of a dysfunctional group of actors as they embark on a disastrous touring production. Full of mistaken identities, romantic entanglements, and slapstick humor, Noises Off has become a staple in the world of theater.
The Characters
1. Dotty Otley (aka Mrs. Clackett)
Dotty Otley, also known as Mrs. Clackett, is a seasoned actress who plays the housekeeper in the play's fictional production. She is typically portrayed as forgetful, adding to the comedic chaos on stage. Dotty requires a performer with excellent comedic timing and the ability to portray a range of emotions convincingly.
2. Lloyd Dallas
Lloyd Dallas is the director of the play within Noises Off. He is passionate about his work but often finds himself caught up in the mayhem caused by the unruly cast. Lloyd demands a confident actor who can command the stage and effectively portray the frustrations faced by a director in the midst of chaos.
3. Garry Lejeune (aka Roger Tramplemain)
Garry Lejeune plays the role of Roger Tramplemain, an overly jealous husband who suspects his wife of infidelity. Garry must be able to master physical comedy, as his character frequently engages in moments of slapstick humor. Additionally, he needs to effectively convey both the dramatic and comedic aspects of his role.
4. Brooke Ashton (aka Vicki)
Brooke Ashton portrays Vicki, an attractive actress known for her roles in television dramas. She is depicted as lacking intelligence but compensates for it with her beauty. Brooke requires an actress who can bring both the comedic and glamorous sides of the character to life, embodying the perfect balance of physicality and wit.
5. Poppy Norton-Taylor
Poppy Norton-Taylor serves as the production stage manager in Noises Off. She is perpetually stressed and struggles to keep the show running smoothly despite the constant disruptions. The role of Poppy calls for an actress who can portray high-strung energy and effectively capture the character's exasperation.
6. Frederick Fellowes (aka Phillip Brent)
Frederick Fellowes, playing the part of Phillip Brent, is a nervous actor prone to stage fright. He struggles with remembering his lines and often seeks reassurance from the rest of the cast. Frederick requires an actor who can showcase both vulnerability and comedic timing, truly bringing the character's neurotic nature to life.
7. Belinda Blair (aka Flavia Brent)
Belinda Blair portrays Flavia Brent, a reliable and conscientious actress in the play. She tries her best to keep the production afloat and acts as a mediator between the other characters. Belinda necessitates an actress who can effortlessly balance comedic timing with an underlying nurturing nature.
8. Selsdon Mowbray (aka The Burglar)
Selsdon Mowbray, also known as The Burglar, is an elderly actor who struggles with both hearing and sobriety. His entrances and exits are often mistimed, leading to numerous comedic mishaps. Selsdon requires an actor who can expertly portray physical humor and showcase the character's endearing but bumbling nature.
Conclusion
With this comprehensive character breakdown, you now have an in-depth understanding of each character's traits in 'Noises Off'. Remember to analyze the unique requirements of each role and showcase your talents accordingly during auditions. Break a leg!
Sources:
https://www.broadway.com/shows/noises-off/
https://www.imdb.com/title/tt0105017/